Effective quality
Extron blown film lines for ten-layer films allow cost-effective manufacturing in single process using combinations of materials of different nature such as mixes of polyolefins (LDPE and HDPE), adhesives, GPPS, SBC, EVOH, PA6/66, PETG, PVDC, COC, PAA and Nano particles.
We provide blown film line components for mono- and multilayer films. Film structures produced on Extron multilayer co-extrusion line have excellent barrier properties, especially when used for food packaging with long shelf-line. Blown film lines with ten layers are the perfect solution for high standard film, with outstanding thermoforming, stability, durability, gas permeability, chemical stability and other barrier qualities.
When assembling blown film lines, we always use the best available components and technology combined with our intelligent and flexible design expertise. To secure the best elements for your optimal performance, most critical components are designed and manufactured by Extron and K-Design. We build every custom designed blown film line to meet your needs, with 30-year experience of design and manufacturing with selected partners.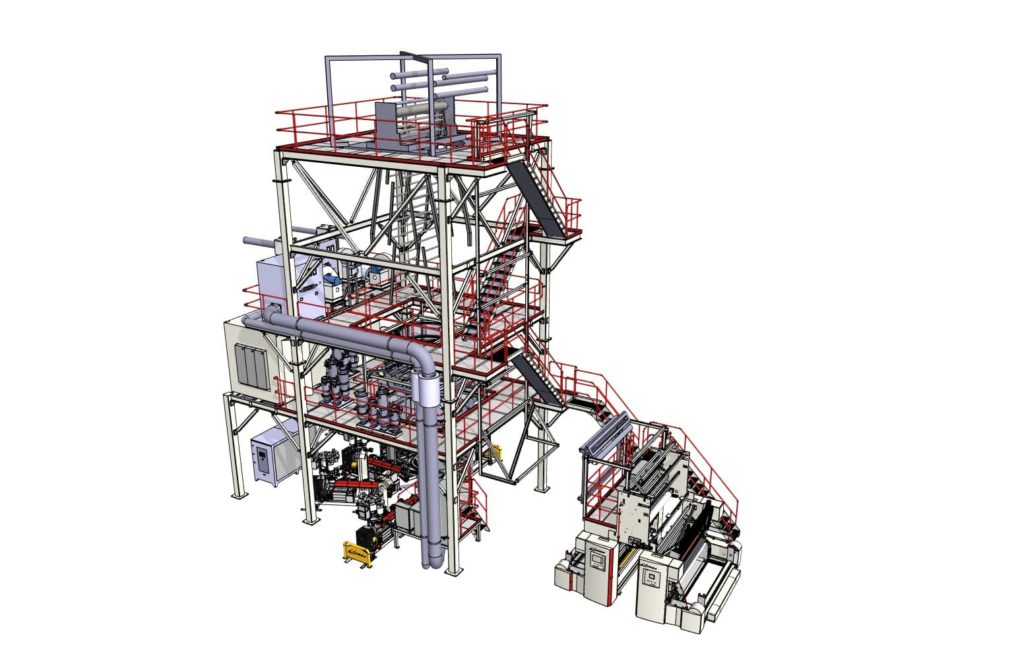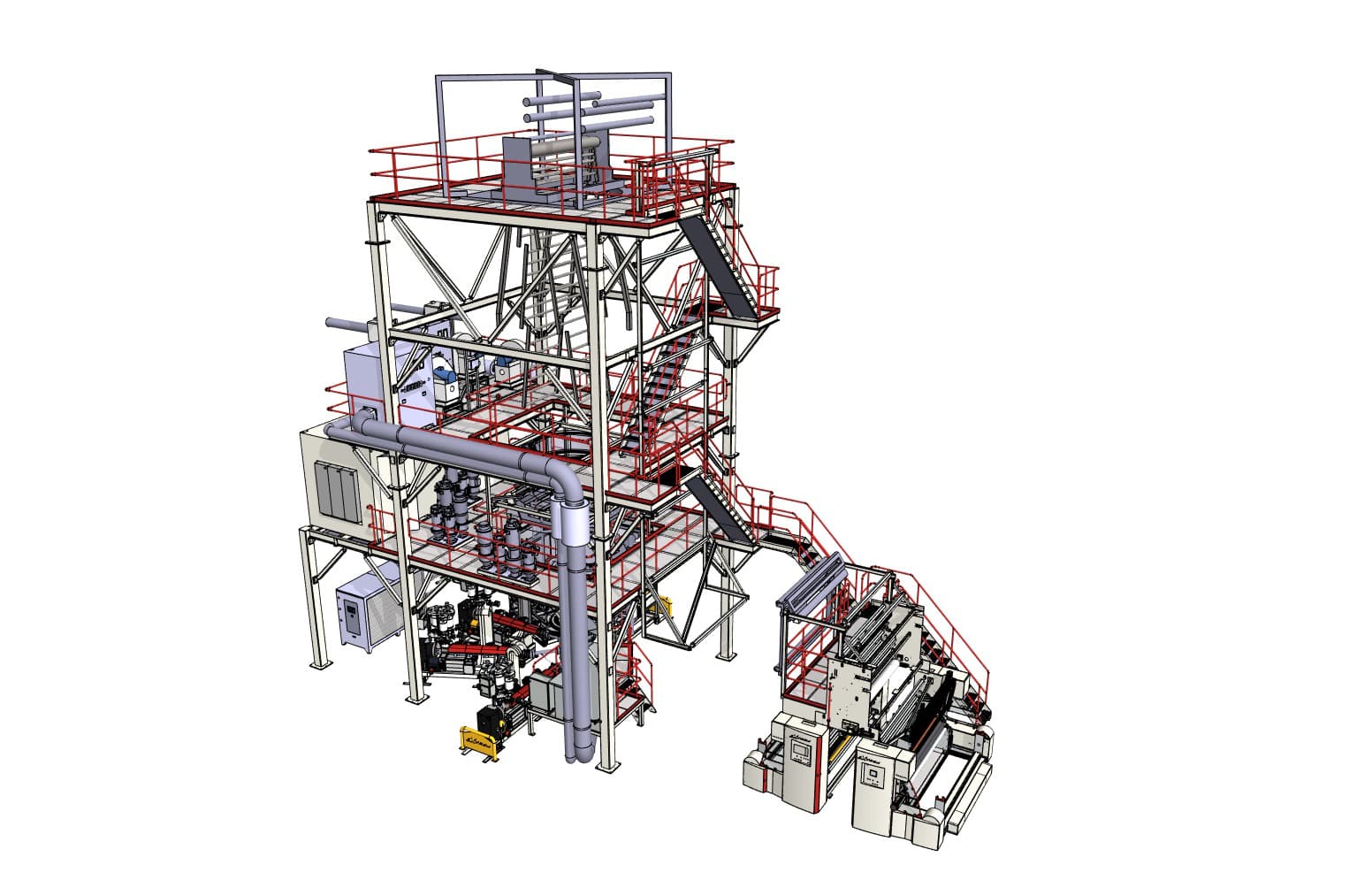 ASK THE ARCHITECT
We are professional problem solvers. We identify the challenges and find the right solutions. Our experience helps you answer all extrusion questions.