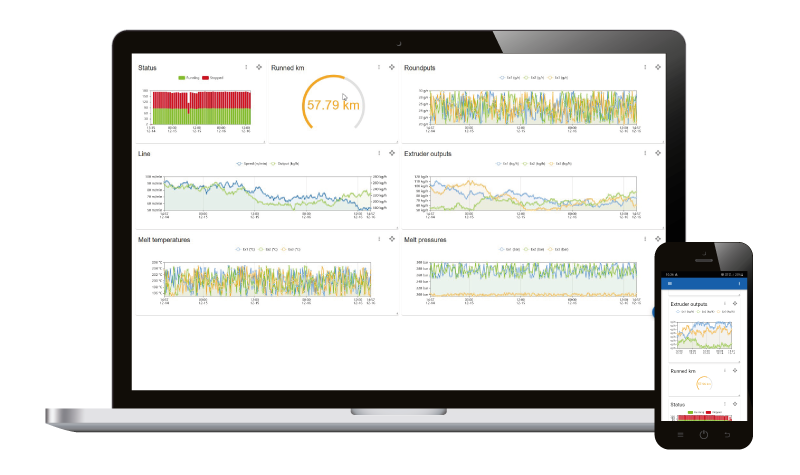 VASTE enhances
Control
Productivity
Efficiency
Quality
Traceability
LEAD WITH INTELLIGENCE
True value is always case-specific. VASTE cloud service is an optimal tool to streamline your unique extrusion process. It collects your most valuable parameters in one clear graphical view and helps you lead with data. It is easy to use, and it enhances control, efficiency and reliability. VASTE helps you understand and control both unit and process operations.
Monitor production loss, the number of production interruptions, start and shutdown times and supervise the production speed. Solve the problems causing production loss or interruptions, monitor the effects of recipe/material changes and streamline reporting.
CONTROL YOUR PROCESS.
VASTE monitors and tracks the various stages of the process and identifies the strengths and pitfalls of your performance. It allows you to monitor your performance remotely, with automatic alarms for sudden changes. VASTE also helps you anticipate and prepare for the future. When you are aware of your maintenance needs, you can plan production shut-downs in advance.