Spare parts are not just a by-product, they play an important role in securing the processes of the plastics industry. Extron has long developed its expertise and service capabilities to provide customers with the best possible quality. The new Director of Customer Support Hannu Heman will improve the lifecycle management of your entire extrusion line.
Extron's newly appointed Director of Customer Support, Hannu Heman, believes that spare parts sales should not be just a nice bonus, but an integral part of service and an important link in the company's long-term and future-oriented lifecycle approach.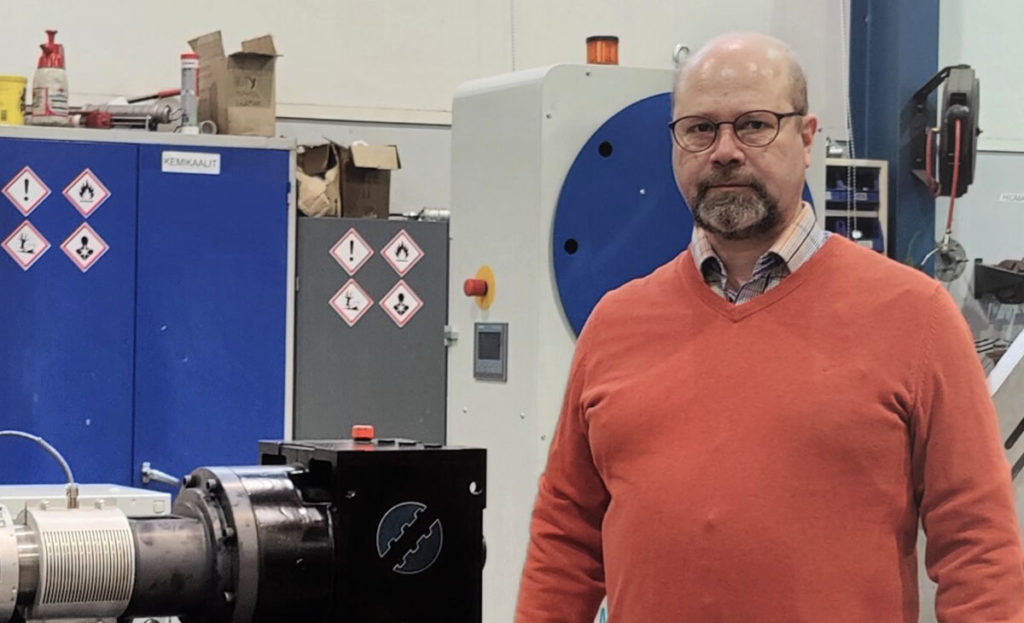 – To be the best possible partner at all stages of the lifecycle of extrusion equipment, it is not enough to design, manufacture and install high-quality equipment. We also need to be there for our customers after the units have been installed. That's why Extron has raised its parts and service support to the level that plastics professionals around the world deserve," says Heman.
He points out that whatever questions, needs or challenges the customer may have after delivery, he is the first point of contact to keep things moving forward.
– Our development work has focused on the idea that spare parts and maintenance services support the day-to-day project activities, whereas they are often perceived as an additional burden that distracts from the actual design and production work," concludes Heman.



Several different types of service
The sale and supply of spare parts is not a one-size-fits-all solution. The most natural form of service is to provide spare parts with deliveries for VIRE winders, MECARING seal inserting tools and other Extron units. Another typical service process, says Heman, is when a customer requests a specific part for a specific need. Extron professionals also visit customers to recommend parts or maintenance.
– The ideal situation, of course, is to be able to provide pre-engineered parts to keep our customer's process running efficiently and safely. However, sometimes we get into situations where we must make changes or design completely new parts based on measurements. Then the line between selling parts and selling service becomes blurred. That's why we also have to be experts in maintenance and modernization," says Heman.
Predictability, efficiency and safety
According to Hannu Heman, it is always a good idea to stock spare parts that are critical to the operation of the line. If an element fails and the line comes to a standstill, the losses can be significant. Delivery times also vary, so preparation can be a major competitive advantage. Virtually all of Extron's spare parts are sourced from European partners.
Currently, the most common parts supplied are critical and wear parts for extruders, such as screws, cylinders and feed zone components. Demand for electrical and automation components is also strong. As the number of VIRE and MECARING deliveries increases, so does the demand for spare parts such as rollers and winding shafts. However, the requested elements are not always intended to replace broken components but can often improve the performance of the line.
– With our advanced design and automation solutions, many operators in the industry are also looking to improve their older equipment. Our new technologies offer the opportunity for targeted modernization projects that can improve usability or reliability. Up-to-date solutions also allow for more compact space utilization and better serviceability," says Heman.
Components that meet the latest standards and modernization projects that optimize performance also improve safety.
– Ultimately, however, safety is maximized by the fact that the equipment itself is designed to be safe and used according to instructions, Heman points out.
SPARE PARTS & MAINTENANCE
The efficiency of your extrusion process often depends on the performance of your equipment. Ensure safety, efficiency and stability with the right components and maintenance experts who are familiar with all stages of the extrusion process.